June 18, 2019
2019 Holley MUSIC Scholarship Winners Announced
MUSIC is proud to announce the 2019 Dr. Darrell "Jack" Holley Scholarship winners:
The funding of the scholarships is provided by proceeds from the golf tournament and corporate donations.Congratulations to these winners who each will receive a $2,000 scholarship (nonrenewable) for their future education! MUSIC will be presenting the scholarships to the winners in the following weeks.
Thanks to the 250 applicants who applied.  All were reviewed by the Scholarship Committee.  We wish them all good luck in their future.
Dallin Townsend – Green Ridge R-VIII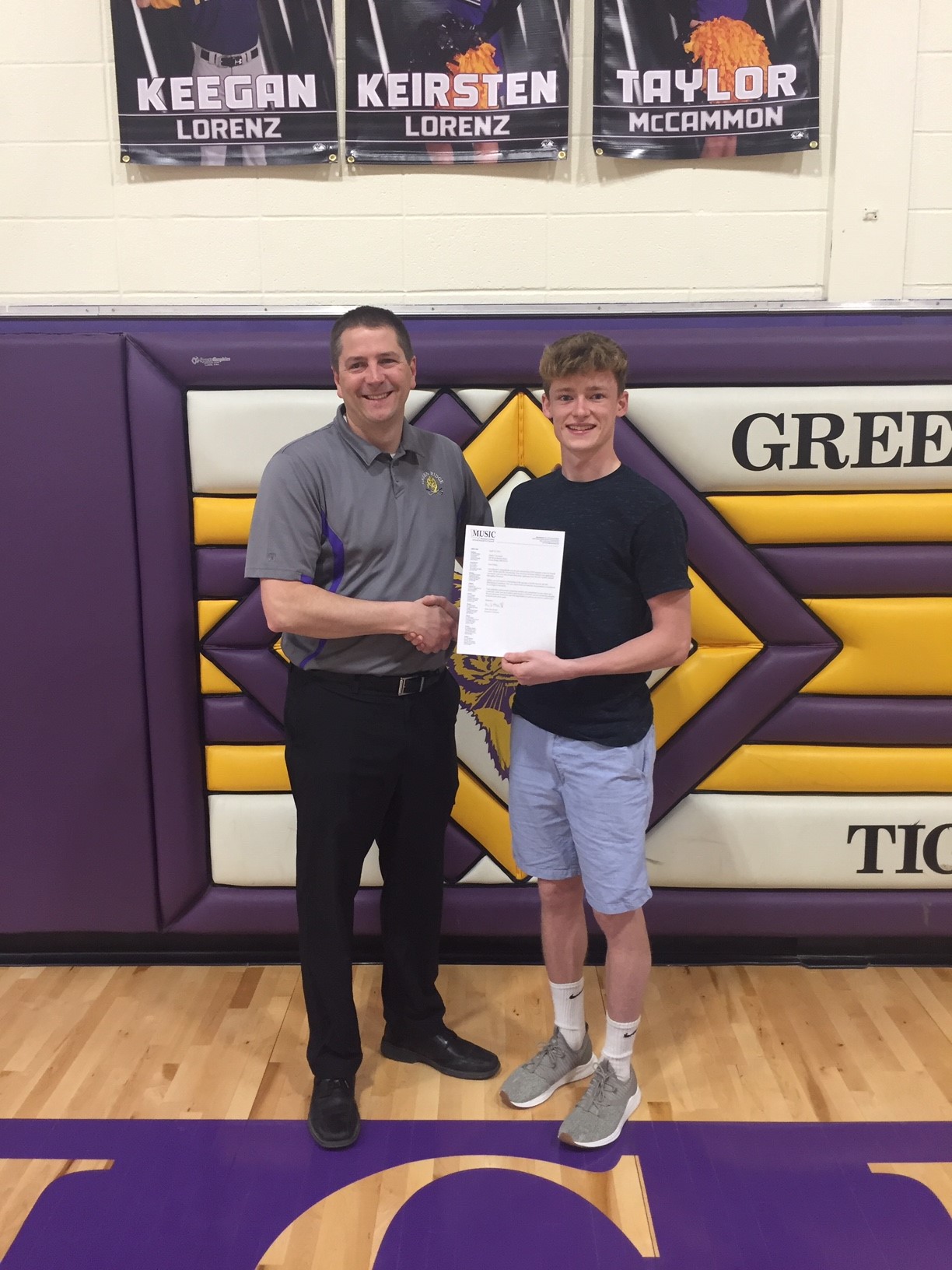 Rodney Eddington, Secondary Principal; Dalin Townsend, Scholarship Recipient
Ashely Riley  – Jefferson C-123
Madison Kliethermes – Osage County R-III
Tyler Schuster, Blackwater R-II (Boonville R-I High School)
Demetrios Case, Rockwood R-VI – Marquette (not pictured)
Nathaniel Beattie, Wentzville – Timberland