September 22, 2021
MUSIC Matters – Volume 25 – 3rd Quarter 2021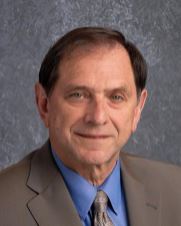 DR. BERNARD DUBRAY
SUPERINTENDENT OF SCHOOLS
FORT ZUMWALT SCHOOL DISTRICT
We are now past Labor Day and well into the 2021-2022 school year. It is again an unusual year due to pandemic issue concerns. In June, we were all expecting the new school year to be much improved over 2020-2021. Unfortunately, that has not happened for various reasons, not the least of which is the many members of our society who have chosen not to be vaccinated and help end this terrible experience we have gone through for these many months. One of the other reasons we are again experiencing an abnormal school year is the new Delta variant that spreads more rapidly and affects younger people to a greater degree than the original COVID-19 strain. The bright spot is that more schools are open for in-person learning, and fewer students are being educated virtually. I think we would all agree that in-person instruction is how education is meant to be delivered and provides a greater experience for our students.
On another note, the MUSIC Board of Directors held its third-quarter meeting on Thursday, September 9. There were good reports from the MUSIC staff on our loss and claim experience and the performance of the 2021 budget. The stability of the budget will allow favorable rates to be established for our members at our next meeting on Oct. 7. The Board also renewed our bank depository agreement with Enterprise Bank and Trust for two years, extending through June 30, 2023. Enterprise has provided excellent services to MUSIC during the most recent contract, and the staff was pleased to recommend their continuance.
Finally, I would be remiss if I did not mention a word about the anniversary of the bombing of the World Trade Centers on Sept. 11, 2001. Since that date, the world has changed many times, and, initially, Americans were brought closer together in their reactions to this horrible experience. On this 20th anniversary, I hope Americans can be brought together again to fight the new peril of a worldwide pandemic. I believe we, as educators, have the power to make this happen. I wish you all the very best as we enter into 2021-2022 with high hopes for our future.
---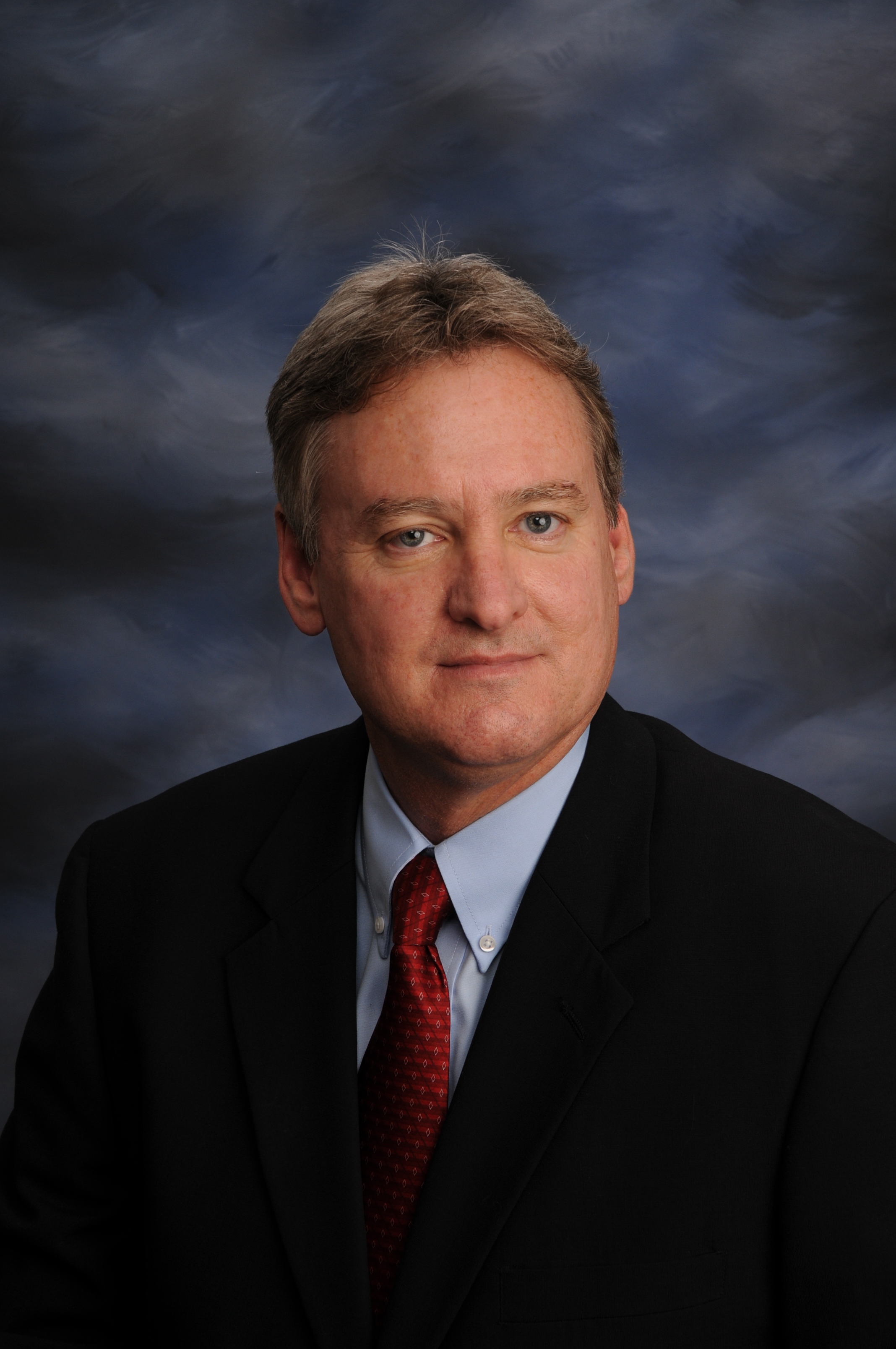 MR. MARK STOCKWELL
MUSIC EXECUTIVE DIRECTOR
COVID! COVID! COVID! Although the pandemic continues to dominate adult discussions, thank you for keeping the focus on students. Communities are divided, and at the end of the day, it is still all about the best interest of your kids. THANK YOU for leading our school communities in these very stressful times!
As Dr. DuBray mentioned in his message, the MUSIC Board held its 3rd Quarter meeting on September 9. At that meeting, the MUSIC staff informed the Board that overall claims continue trending well below original projections. The weather has cooperated with us as storm losses are down along with workers comp, auto, and liability claims. We're having a very good claims year and continue to be cautiously optimistic that 2021 will be a great financial year for the program.
We recently began preparing for the 2022 renewals of our various reinsurance policies. Although the property insurance market remains hard, we're hoping to keep MUSIC's reinsurance premium increases in the single digits or about half of the 2021 increases. Although we don't like to see rising excess rates, this is also the environment where MUSIC provides its greatest value to our members.  Organizations purchasing insurance through the commercial markets will likely see significant increases in property premiums for 2022 as we expect our member rates to remain relatively flat again. Additionally, cyber terrorism continues to grow out of control, and we are expecting significant premium and/or deductible increases from our cyber carrier for 2022. Fortunately, cyber claims and premiums continue to represent a relatively small percentage of our overall operations. The Board of Directors will set the 2022 assessment rates at the 4th quarter meeting scheduled for October 7, 2021. They are also expected to approve a membership credit in the 8% – 10% range.
The 2022 renewal questionnaires (RQs) are due next Friday, September 24. As you work on them, please review the Statement of Values listed on the RQ to ensure that they reflect current building use and replacement cost. Please also note that we do not mail out invoices. Instead, we will send out an Eblast when the invoices are posted to the document libraries in early November.
Please know that you can always call me or any of the MUSIC staff any time you have a question or need assistance. We'll make every effort to be helpful.
Stay strong and keep fighting the fight! Your calming influence and positive impact on kids is even more essential as emotions overflow in our communities.
---
A Time for Pause:
Are You Smarter than a Fruadster?
Jackie Turnage-Ferber
Client Training and Technology Coordinator
No one wants to be the person that clicks on a link that encrypts all your school's data until a hefty ransom is paid or wires thousands of dollars to a criminal's account. Likewise, no school district or college wants the negative repercussions, including reputational damage, associated with employee embezzlement or theft. Yet, some MUSIC members have been the victims of clever fraudsters. Unfortunately, the harsh reality is that the bad guys seem to be staying one step ahead of us, the good guys. Sadly, fraudsters are always conniving new ways to scam schools, and a school may not be able to identify the damage immediately.
After months of research and production, MUSIC is delighted to announce three new videos that address a noticeable uptick in cyber, social engineering, and employee embezzlement claims nationwide and within the MUSIC program. MUSIC members can take proactive steps to safeguard against potential losses and positively impact premiums, retentions, and deductibles for the MUSIC program. Protecting Missouri's Future will require all member schools to strategically address cyber, social engineering, and employee embezzlement fraud. MUSIC highly recommends that these trainings be completed by the identified target audience shown on each training description (see below):
MUSIC Cybersecurity Awareness for School Leaders
Missouri schools are at greater risk for unplanned cyber incidents because of the push to incorporate technology and eLearning solutions into the teaching and learning landscape. This training video highlights the most frequently experienced types of cybersecurity incidents and offers a risk management approach to help mitigate incidences within the MUSIC program.
Target Audience:  School administrators and IT leaders
Total Time:  20 Minutes
Assignment Category:  Highly Recommended
Divide and Conquer:  Segregation of Duties
MUSIC members have a fiduciary responsibility to guard and protect the public funds they use to educate Missouri's future. This training video highlights employee embezzlement and offers a risk management approach to help reduce losses within the MUSIC program. Members who fail to implement Segregation of Duties protocols could face reduced coverage limits.
Target Audience:  School administrators, CFO's, accountants, bookkeepers, and other leaders who are directly involved with a school's finances
Total Time:  11 Minutes
Assignment Category:  Highly Recommended
Foiling a Social Engineering Attack Using Best Practices
MUSIC schools are increasingly at risk of suffering financial loss due to social engineering fraud. This training video highlights social engineering fraud and offers some practical steps to help prevent the criminals from getting away with the theft of school funds. Failure to verify the request by calling the vendor using the member's contact information may void a school's insurance coverage in the event of an erroneous money transfer.
Target Audience:  School administrators and leaders who are responsible for overseeing ACH | wire transfers
Total Time:  8 Minutes
Assignment Category:  Highly Recommended
Please Note: All three training videos are available on your school's VectorSolutions (formerly SafeSchools) LMS site. Your school's LMS Administrator will need to assign the video training to the target audience.
If you have any questions about this required training, please contact Jackie Turnage-Ferber by phone at 314.800.2234 or email at jackie_turnage-ferber@ajg.com.
---
Safety is NO Accident – Stay Alert, Don't Get Hurt!
Jim Akers
Loss Control Consultant
Welcome to the new school year! Let's hope that the 2020-2021 school year is way back in the rearview mirror.
The new school year is a perfect time to take a fresh look at your school's employee safety. Of course, it goes without saying that Safety is NO Accident! Today is an ideal time to communicate your expectations of your employees, including best practices. Some schools have many safety guidelines, and some have just a few. Using best practices to convey that Safety Is NO Accident will encourage employees to stay alert and not get hurt!
MUSIC has developed a new safety poster that provides valuable information. The safety nuggets embedded in this poster include the following:
Step Ladder Safety
Power Strips and Extension Cord Safety
Light Fixtures, Sprinkling Heads, and Exit Signs
Storage
Chemicals and Eye Safety, and
Building Security
Please feel free to print and distribute the Safety Is NO Accident! job aid to faculty and staff. This job aid is a visual reminder of the hidden dangers employees face every day.
Finally, did you know that MUSIC has many Safety Talk handouts available on the website? The primary purpose of the Safety Talk posters is to relate general safety information to faculty and staff. These handouts can be introduced during staff meetings, posted on bulletin boards, or emailed to staff monthly. Again, Safety Is No Accident! Together, we can contain Workers' Compensation costs and days lost by communicating the importance of safety.
If you have any questions about this required training, please contact Jim Akers by phone at 314.800.2151 or email at jim_akers@ajg.com.
---
School Bus Driver Shortage:
What Is the Regulation for Transporting Students?
Alan Schmitt
ARM-P
For many years, there has been a shortage of school bus drivers. However, it seems that COVID-19 has created even a more significant challenge when it comes to hiring enough school bus drivers. In recent weeks, we have been receiving numerous inquiries on alternative methods to transport students. Therefore, I feel it is important that we remind all districts of the regulations pertaining to the transportation of students.
Ideally, and if possible, students should be transported in a yellow school bus. These vehicles are designed to transport students and have proven to be extremely safe.
This should always be your first choice. In addition, regulations disallow students to be transported in any vehicle with an official occupancy rating of ten or more unless it is a yellow school bus. The only exception is using an authorized common carrier charter bus for field trips or extracurricular activities. The charter bus must meet the 5 CSR 30-261 Department of Elementary and Secondary Education criteria.  
There is, however, another method to transport students. Students may be transported to field trips or extracurricular activities in a vehicle with an "official" occupancy rating of ten or less, including the driver. However, some guidelines and criteria need to be followed to meet the regulations. The driver of this vehicle will need to meet the following:
Possess a valid class E license
Possess the S endorsement
Complete a school bus driver physical
Complete a minimum of eight hours of training annually
Participate in the drug and alcohol testing program
Agree in writing not to operate a cell phone while driving and ensure all occupants are properly restrained per state statute.
According to the regulation, the class E license and S endorsement would not be required if it is an unexpected occurrence.
As you can see by the guidelines, transporting students is serious business. Following these regulations will help to ensure this is done safely.
If you have any questions about this required training, please contact Alan Schmitt by phone at 314.800.2255 or by email alan_schmitt@ajg.com.
---
Sexual Misconduct in Missouri Schools:
An Ounce of Prevention Is Worth A Pound of Cure
Jackie Turnage-Ferber
Client Training and Technology Coordinator
Ben Franklin coined the axiom "an ounce of prevention is worth a pound of cure" to remind the citizens of Philadelphia to remain vigilant about fire awareness and safety. This axiom is as true today as it was in 1736. But what exactly does this idiom mean? The expression suggests that it is better and easier to prevent a problem before it happens than to stop or correct it after it has happened. MUSIC Sexual Misconduct:  Staff-to-Student training is an excellent example of taking proactive, preventative action to keep our kids safe.
While MUSIC members know that the MUSIC Sexual Misconduct: Staff-to-Student training is required by MUSIC, many members may not know why this is a requirement. So why does MUSIC require this training every year? MUSIC believes that Missouri students are best protected when sexual misconduct training is completed by faculty and staff, whether full-time or part-time, and all substitute and student teachers. MUSIC also encourages this course to be assigned to School Board members and volunteers working with students regularly.
If the MUSIC Sexual Misconduct: Staff-to-Student course is not completed by faculty and staff, and a sexual misconduct loss occurs, the member school will be subject to a $100,000 deductible per claim. Conversely, if the training is completed by faculty and staff and a sexual misconduct loss occurs, the $100,000 deductible will be waived. The training is a powerful, preventative tool in the prevention of child abuse and sexual improprieties.
The MUSIC Sexual Misconduct: Staff-to-Student course is the required replacement for the previous training titled Smarter Adults, Safer Children. The course is available through VectorSolutions (formerly SafeSchools). The subject matter focuses on preventing, recognizing, and reporting potential or actual child abuse and misconduct. There are many state requirements. MUSIC wants educators to be aware of and understand their obligations in issues involving child abuse and the importance of the child's safety and well-being in acting promptly in reporting these issues. This training empowers schools to equip employees with knowledge and an ounce of prevention.
MUSIC believes the sexual misconduct training is vital to protecting Missouri students and MUSIC members against the profound and lasting horrors of sexual misdeeds. The MUSIC Sexual Misconduct: Staff-to-Student training must be completed each calendar year and is due by December 31, 2021.
If you have any questions about this required training, please contact Jackie Turnage-Ferber by phone at 314.800.2234 or email at jackie_turnage-ferber@ajg.com.
---
Meet Shane Smith, MUSIC Senior Resolution Manager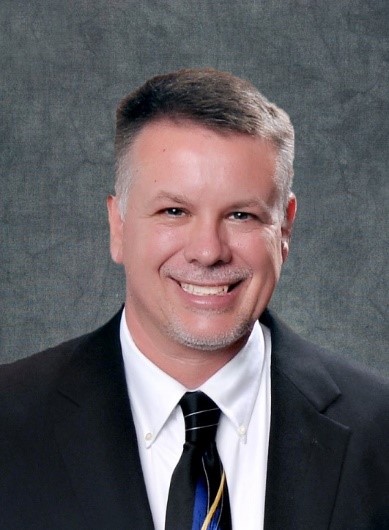 Name:  Shane Smith
Home:  Glen Carbon, IL
Role with GB:  MUSIC Senior Resolution Manager
Bio: Shane Smith began as an independent adjuster over 30 years ago. Since that time, he has worked for several carriers, run his own adjusting business, and worked independently through Pilot.
During Shane's career, he has worked with WYO and ISO policies for Home, Farm, Excess, and all Business Lines. In addition, he has worked with underwriters on safety and poor-risk concerns.
Shane joined Gallagher Bassett Services on July 26, 2021, as a Senior Resolution Manager and is excited to be a part of the MUSIC Team.
Professional Licenses: Shane currently carries an Adjuster -Designated Home State Texas, All Lines License, and has reciprocal licenses in several other states.
 Education: Southern Illinois University of Carbondale. Shane has a Xactimate ILX Certification and has been previously Haag Roof Certified.
Fun Fact(s):  I am a fervent FIRST Robotics fan, coach, judge, referee, and mentor. I have the privilege of working with Edwardsville Robotics, FIRST FRC 4931, and several other FIRST Robotics teams of all levels. Edwardsville Robotics has, and still does, help teams form in IL, MO, and has helped teams and organizations across FIRST's footprint.