December 9, 2019
MUSIC Matters – Volume 23 – Fourth Quarter
DR. BERNARD DUBRAY
SUPERINTENDENT OF SCHOOLS
FORT ZUMWALT SCHOOL DISTRICT
Dear MUSIC Member,
As I write this message, we are entering the first week of December and have just completed the Thanksgiving holiday recess period. Weather conditions have not been too bad yet and, in the St. Louis area, many of us have only missed one day due to difficult road conditions the morning of November 12. I know we are all hopeful we can make it to the Christmas break with no more missed school time.
The MUSIC Board recently met on October 10 for our fourth regular meeting of 2019. There was some good news as we were able to discount annual member assessments by 8 percent. This is attributed to good management and favorable budgetary conditions. All MUSIC members are to be credited for better loss control as our incurred claims are down.
The MUSIC staff is now busy preparing for the annual meeting to be conducted at Lodge of the Four Seasons, Lake of the Ozarks, January 30-31. There continues to be no registration fee required for this meeting. If you review past agendas, I think you will agree with me that this meeting continues to be one of the best values you can find based on the content and the presentations we bring to you. I hope you can find the time to be at the annual meeting to enjoy the comradery and the good information provided.
Finally, I will report that the Board has re-employed Mark Stockwell as the Executive Director for 2020. The Board continues to be extremely pleased with Mark's performance during his tenure as Executive Director and his management and creative ideas have helped make MUSIC one of the most recognized public insurance pools in the country.
I hope you all have a wonderful holiday season and that your Christmas break is safe and productive for you and your families.
MESSAGE FROM THE EXECUTIVE DIRECTOR
MR. MARK STOCKWELL
MUSIC EXECUTIVE DIRECTOR
I hope everyone had a Great Thanksgiving Holiday! Although you're approaching the mid-point of the school year, MUSIC is wrapping up its 2019 plan year. I'd like to use this article to provide a general overview of the year's activities and results.
Finances are stable and membership remains strong. Generally speaking, the program is experiencing slightly better than expected results of operations for 2019. Through November, no property claims have exceeded our self-insured retention but greater than expected claims below our retention levels are driving costs above projections. Investment income is well above projections and the overall MUSIC budget is trending slightly better than originally projected. We are cautiously optimistic that we'll end 2019 with a $2 to $3 million operating surplus. MUSIC remains strong and is prepared for a great 2020.
The overall property insurance market has hardened significantly over the past few months. Although this shift is making our excess coverage renewals more difficult, the impact on MUSIC will be much milder than the impact on commercial insurance carriers. The difference is that the vast majority of MUSIC expenses represent direct claims payments to members and less than 20% of our total expenses are driven by the general property insurance market.
MUSIC began 2019 with 474 members and added St. Joseph School District on July 1 bringing the current membership total to 475. We currently have four members seeking bids for 2020 and two prospects requesting proposals from MUSIC.
The 2020 member rates and membership credit remain at current year levels. The average 2020 member assessment is projected to increase 2.45% as a result of an increase in insured property values and covered payroll. In spite of the increases in property values and payrolls, over one quarter of the 2020 member assessments will be lower than the 2019 assessments due to improvements in their workers' compensation claims experience. A few reasonable actions can improve the safety of your students and staff and….reduce your MUSIC assessment significantly. We have staff that can help. If your workers' comp mod is moving in the wrong direction, please contact me or a member of the MUSIC team for assistance.
I'd also like to remind everyone about the Jack Holley/MUSIC Scholarship Program. Each year we present six $2,000 scholarships to graduates from member districts. The scholarship program is named in honor of the original MUSIC Executive Director, Dr. Jack Holley. The scholarships are funded through the MUSIC/MOASBO Golf Tournament and corporate donations. The 2020 applications are currently available on the MUSIC website. Please share this information with your principals and counselors. The submission deadline is February 21, 2020.
As I mentioned earlier…MUSIC remains strong and an outstanding risk management option for Missouri public schools and community colleges. It has also been another extremely positive and rewarding year for me personally. Thank you for the opportunity to continue working with you as we "Protect Missouri's Future".
I look forward to seeing everyone at the annual membership meeting in January and wish you all a wonderful holiday season.
Reminders
Deanna Sharley
Client Services Manager
It is a busy time of year for everyone and I'd like to remind you of some important dates.
December 13 – Due date for Umbrella Liability Option. You can complete the 2020 Umbrella Liability Options Questionnaire in the Admin Portal, or you can return the Voluntary Coverages page of the invoice to [musicprogram@ajg.com].
December 31 – Due date for MUSIC Invoices. Your MUSIC Assessment Invoice can be located in the Admin Portal Document Libary under the 2020 Other Documents tab.
January 30 and 31 – Please join us for The MUSIC Annual Membership Meeting. We have an exciting agenda planned this year including our Keynote speaker comedian, James Sibley. We are finalizing the details and we hope to send the Agenda out later this week. You may call (573-365-3000) The Lodge of Four Seasons now to make your your reservations. You may also register online with MUSIC on the events page [https://www.musicprogram.org/event/music-annual-membership-meeting-jan-30-31/]. As always, there is no cost to attend except for your lodging.
Renewal of 2019 Certificates of Insurance
Amy Mehrmann-Dale – Client Service Associate
During the year, many Certificates of Insurance are issued – some require renewal and some do not. Each year, the MUSIC team provides a Certificate Renewal List to every Member for their Certificates issued for the current policy term. This list can be found in your 'Document Library' in the ADMIN PORTAL once you sign in to the MUSIC website, www.musicprogram.org. For some, this may look like a daunting task, but let me try to make this easier to tackle. Once in Document Library, open the 2019 Other Documents Tab and find the 2019 Certificate Renewal List document. The Holder schedule will be broken into Included and Excluded for each type of Coverage we provided. If everything looks okay, there is no need to do anything else and these are the Certificates that will be renewed. If you have changes, please note these changes on the list and return to me. When you are making changes, you are more than welcome to use Adobe to comment and mark. After saving, you may fax the changes to 866‐372‐7170 or email them to musicprogram@ajg.com or to me amy_mehrmann@ajg.com. Whatever method is more convenient for you, the member, is ok with me.
Certificates of Insurance, in general, are normally issued to prove that you have insurance and that it is current. Examples might be if you use someone else's facility, or if you lease or rent property or have a loan on property (contents or building) the lien holder will require a certificate adding the Lender or Lessor as a Loss Payee on the Property and as an additional insured on the General Liability. If this wording is not requested, we do not volunteer or add it. Each time you add an additional insured, you are sharing your limits with that additional insured. On the other hand, any time someone else uses your facility or property, or a vendor enters your premises, a certificate of insurance should be provided to you adding the district/college.
Slip and Fall Prevention in Winter Weather
Alan Schmitt – Area VP – Loss Prevention
Yes, it is that time of year again when we see an increase in slips and falls as a result of the weather. So, what can we do to help prevent these potential serious injuries? There are several things we can do. However, the first and probably most important thing we need to do is be prepared.
Preparation
It's time to locate our shovels, ice melt and other items we will need to keep our walking surfaces clear of ice and snow. It is important that these items are readily available before the first freezing event.
We must also make sure that we have floor mats available and ready for use at each entrance. This includes both public entrances and those used by staff.We must also have "WET FLOOR" signs located by each entrance.  Although this may seem obvious, small visual reminders go a long way.
After we have located all of the tools we will need to help reduce slips and falls, it is time to develop a plan and communicate this plan to all staff.
The Plan
We must identify who is responsible for the removal of snow and spreading the ice melt? Is it only the custodial and maintenance staff or should others be included? What about after hour events and other activities? Who is responsible for our walkways and entrances during these functions?
If we include others, we will need to provide proper safety instruction to them. In addition, we must make sure that everyone has the proper PPE (personal protective equipment). This may include: proper gloves for handling the ice melt, hearing protection, and eye protection. In addition, we must also provide instruction on the proper methods to spread ice melt. We have all been in places where there is so much ice melt it creates a slip and fall hazard.
We must develop a plan to address the hall and entrances to our buildings. It is important that we keep up on wet floors and an accumulation of ice melt at our entrances.
Keeping Our Staff Safe
It may seem simple, but cold weather and black ice reminders are important.
If we have staff who are responsible to work alone outside, we must have a procedure to "check up" on them.
Consider providing "ice grips" to those who have the primary responsibility for removing the ice and snow. These are simple items to attach to the boots.
We need to make sure there is adequate lighting for staff to work during the night or early morning.
Finally, we need to train all staff responsible for snow removal in the proper use of the power equipment and vehicles used in the process.
We must constantly remind staff of the possibility of "black ice."
Contracted Service
If you contract all or part of your service, you need to determine the specifics of the contract. Some questions to ask include: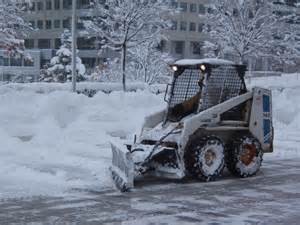 What triggers a snow or ice event?
Will the contract service also spread ice melt or cinders?
How often will they plow/treat the parking lot and sidewalks?
Have you obtained a certificate of insurance for liability and work comp?
Winter weather can and will create special slip and fall challenges. However with a little preparation, staff training and communication, we can hopefully avoid a serious injury.
When Your Facilities Are In Use
Peggy Wilson – Client Services Supervisor
MUSIC members are frequently approached by various groups to use the members' facilities. These requests can range from using one room for a meeting, to sports events in the gymnasium, to social events such as reunions or chili suppers in the cafeteria. The groups and uses can vary widely from member to member. Each of these requests can create potential liabilities for the MUSIC member, so we have developed several methods to assist in eliminating or transferring the risk.
The following are methods of assessing and dealing with the risks associated with having the public use your facilities. Here are the four we have selected:
Facility Use Request Form – This is a form to be completed by each group wanting to use your facilities. When completed, you will have an understanding of the group and the event, and can use this to determine the best way to protect the entity against potential legal suits. (Note: There is a "SAMPLE" form, followed by a blank form. You can fill in the key blocks on the blank form in advance and then copy it for use as needed.)
Certificates of Insurance – Once you have approved the use of your facility by an organization, you need to determine if they have insurance. If they do, you will need to obtain a Certificate of Insurance that confirms their coverage. You should also request to be named as an Additional Insured to their general liability policy. This should be shown on the certificate and an endorsement to the policy should also be provided to you.
Special Events Coverage – If the facility user does not currently have insurance, they can purchase it through MUSIC's online program TULIP for those events that will be held on the member's premises only. By providing the required information, and selecting the type of event that is eligible from the dropdown, the facility user will be provided an online quote that they can choose to purchase and pay for online. The policy provides $1,000,000 liability coverage for the short term needed. If you would like other options, please let the MUSIC Staff know and we will assist in the different resources available within the insurance industry. Please email us at musicprogram@ajg.com with any questions you may have on this coverage. (Note: This coverage is only for spectators at an event; it does not cover participants or performers of the event.)
Hold Harmless Agreements – In addition to proof of insurance or the purchase of a special events policy, the facility user should sign a Hold Harmless Agreement. If the Facility Use Request Form is used, then there is already a hold harmless agreement included. However, if that form is not used Here are three sample agreements developed by one of the law firms MUSIC uses. NOTE: Hold Harmless Agreements may also be called Indemnity Clauses and are required in addition to insurance in construction or service contracts. The enclosed agreements are not intended to be used for construction or service contracts. Those should be crafted by your school attorney.
These are ways to protect both the member and MUSIC, as a pool. It is up to each member how they choose to protect themselves from outside risks. All must follow your Board Policy Service to determine which has already been selected for you, but these are MUSIC's recommendations.
Welcome Jackie!
Peggy Wilson
Area Vice President – Member Services
I am thrilled to welcome to our MUSIC Team, Jackie Turnage-Ferber who is our new Client Training and Technology Coordinator.
Jackie resides in St. Charles, Missouri and is happily married to her husband, Pat. She has two sons, Nathan and David. Nathan will be graduating from SIUE in December with David graduating from University of Arkansas next December.
She comes to us with much knowledge of both elementary and secondary education having worked as both as an instructor and instructional designer. She has a vast knowledge of the different platforms used in training and design, as well as being able to keep the user's attention for training.
We are looking forward to working with Jackie and excited to see what she can provide to assist our members with learning tools that will assist in learning and making your jobs easier pertaining to all the different facets of the MUSIC program.
Please be sure to introduce yourself to Jackie at the Annual Membership Meeting at the end of January!
MUSIC Plan Document Changes for 2020
Anita Kiehne
Vice President – Claims
Our targeted area of change for the upcoming renewal is in the Builders' Risk coverage. As a MUSIC member, you currently have $50,000,000 limit of coverage for any new building projects in the course of construction. We do require that you notify us of any project in excess of $1,000,000. We also provide a legal review of any contract on your behalf which can be submitted at the time you notify us of your project.
Within the Builders' Risk coverage, we provide a sublimit of insurance of $25,000 for the 'reasonable extra cost of expediting the repair or replacement of property damaged, including overtime and other extra costs".
To be more consistent with construction contracts, we are increasing and enhancing the limits for Extra Expense and Time Element. These limits broaden your current coverage, but do not increase the total limit of $50,000,000.
The limits will now provide $1,000,000 for the following:
Property in Transit and Temporary Storage
Claim Preparation Expense
Expediting Expense
Limits of $5,000,000 will apply to the following :
Loss of Rents or Loss of Earnings
Ordinance of Law
Debris Removal (25% of loss up to the $5 million limit)
We have also made a change to improve the Boiler and Machinery Coverage and have expanded the coverage to include property in the course of construction. This coverage will automatically include all coverage applicable to any location described on your statement of values.