December 13, 2021
MUSIC Matters – Volume 25 – 4th Quarter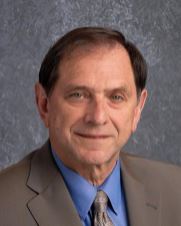 DR. BERNARD DUBRAY
SUPERINTENDENT OF SCHOOLS
FORT ZUMWALT SCHOOL DISTRICT
As I write this message, we are nearing the halfway point of the 2021-2022 school year. As I reflect on the first part of this school year, I can't say that it has been any better than the previous school year, when we first entered the COVID pandemic. Many of us are still in masks, and we still have many of our students being educated virtually. A new variant of the disease has just been identified, and it is spreading rapidly throughout our country and the world. So, even as most of our students are in-person with their teachers, we still have a long way to go to return to what everybody is terming "normalcy." I have always believed in the phrase: "Today is the first day of the rest of your life." So, soon we will have a new year to have new hopes and new ambitions to return to "normalcy." I believe we will all get there as long as we keep our hopes up and continue to do our jobs for the students in our care. I wish you the very best for a wonderful holiday season and a safe and productive New Year.
---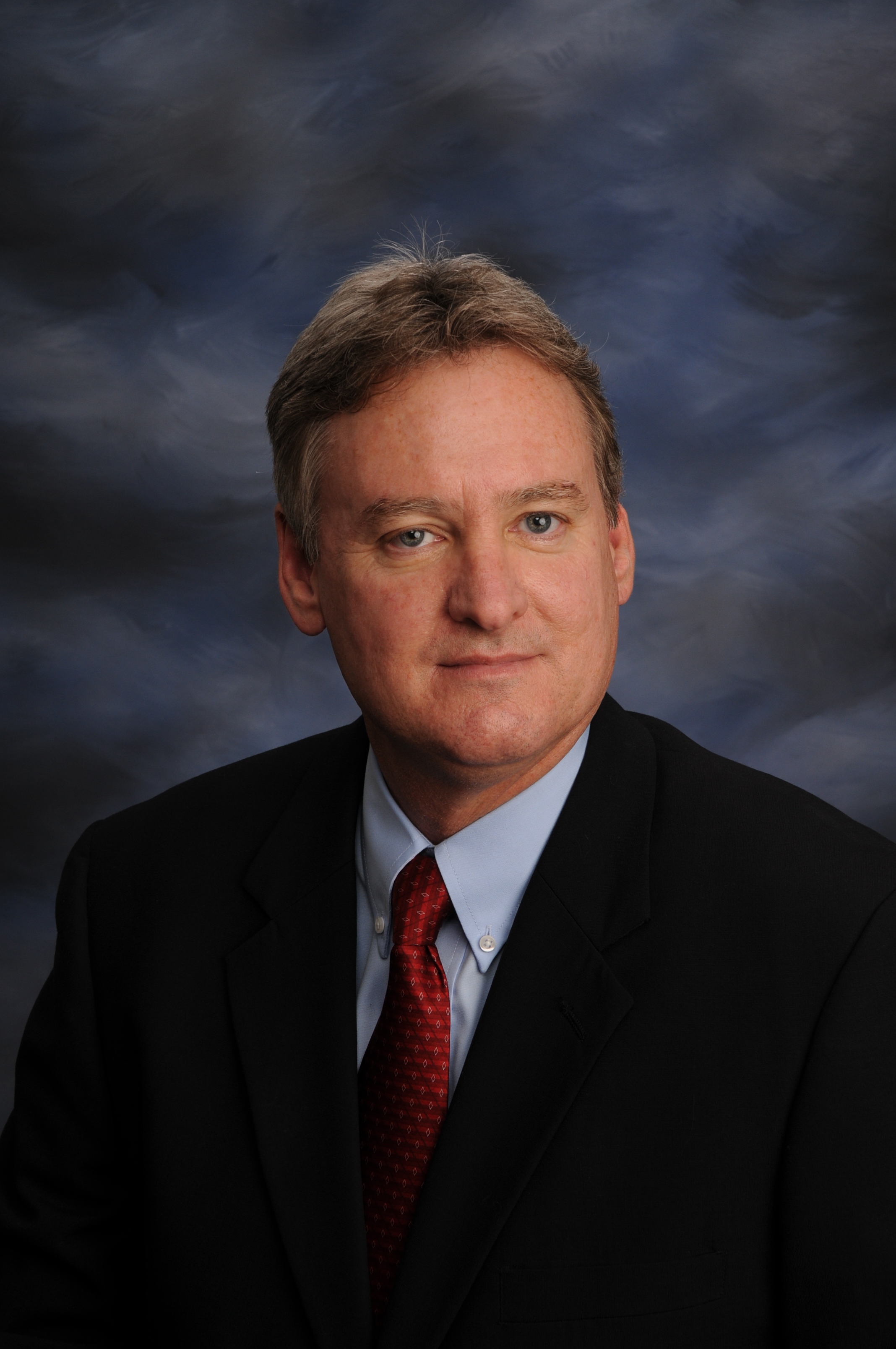 MR. MARK STOCKWELL
MUSIC EXECUTIVE DIRECTOR
I hope everyone had a great Thanksgiving Holiday! Although you're approaching the mid-point of the school year, MUSIC is wrapping up its 2021 plan year. So, as I've done in recent years, this 4th quarter article will focus on the current year's activities and results.
Although the virus, and completely conflicting guidance from all sides, is providing uncertainty for everyone, MUSIC's finances are stable, and membership remains strong. From a claims perspective, MUSIC is having another great year.  Through November, all claim categories are trending well below original projections. As a result, we are cautiously optimistic that we'll end 2021 with a $10+ million operating surplus. MUSIC remains strong and is prepared for a great 2022.
The overall property insurance market remains difficult but not as bad as last year. Although excess coverage costs have increased significantly in recent years, the impact on MUSIC is much milder than the impact on commercial insurance carriers. The difference is that the vast majority of MUSIC expenses represent direct claims payments to members, and the general property insurance market drives less than 25% of our total expenses.
MUSIC began 2021 with 482 members and added Grain Valley on July 1, bringing our total membership to 483. We currently have three members seeking bids for 2022 and two prospects requesting proposals from MUSIC. MAPT will also join the program on January 1.
The 2022 member rates remain at current year levels, and the membership credit is increasing from 8% to 10%. The increase in the credit, along with a small decrease in average workers' compensation mods, results in a small decrease in the average membership assessment due to MUSIC for 2022.
It's also time to remind your counselors about the Jack Holley/MUSIC Scholarship Program. Each year we present six $2,000 scholarships to graduates from member districts. The scholarship program is named in honor of the original MUSIC executive director, Dr. Jack Holley. The scholarships are funded through the MUSIC/MOASBO Golf Tournament and corporate donations. The 2022 applications are currently available on the MUSIC website. The submission deadline is February 18, 2022.
We are moving forward with plans to host the annual MUSIC membership meeting in person at the Lodge of Four Seasons on January 27-28, 2022. We have some great speakers lined up and will be releasing a preliminary agenda shortly. Registration is open and available on the MUSIC website.
I wish you a Wonderful Holiday Season and hope to see you down at the Lake in January. Again, thank You for the opportunity to support your efforts as we "Protect Missouri's Future."
---
IN THIS ISSUE
Click on Images to Access Videos, Job Aids, and Articles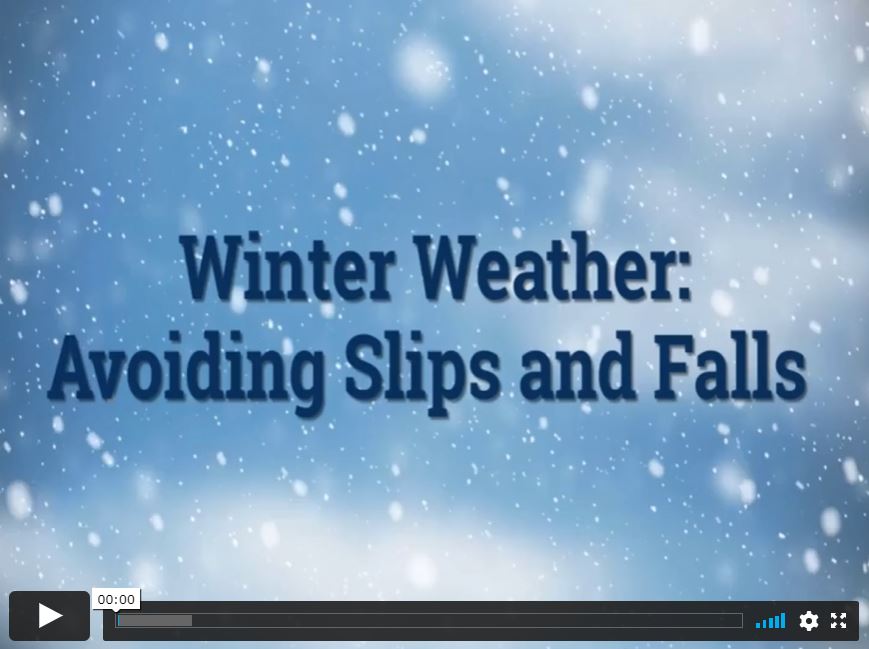 Video:  Winter Weather:  Avoiding Slips and Falls | 1:38 Seconds
Description:  The potential for employee injuries due to slips and falls is a concern during the winter months. Don't let safety slip your mind during winter weather. This micro video gives ways to reduce your chance of slip and fall injuries.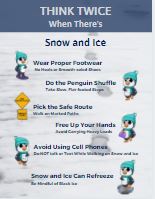 Job Aid:  Think Twice When There's Snow and Ice
Description:  The potential for employee injuries due to slips/falls is a significant concern over the winter months. So, what can school districts and colleges do to help prevent these potentially serious injuries? This job aid provides information about how to prepare for winter weather.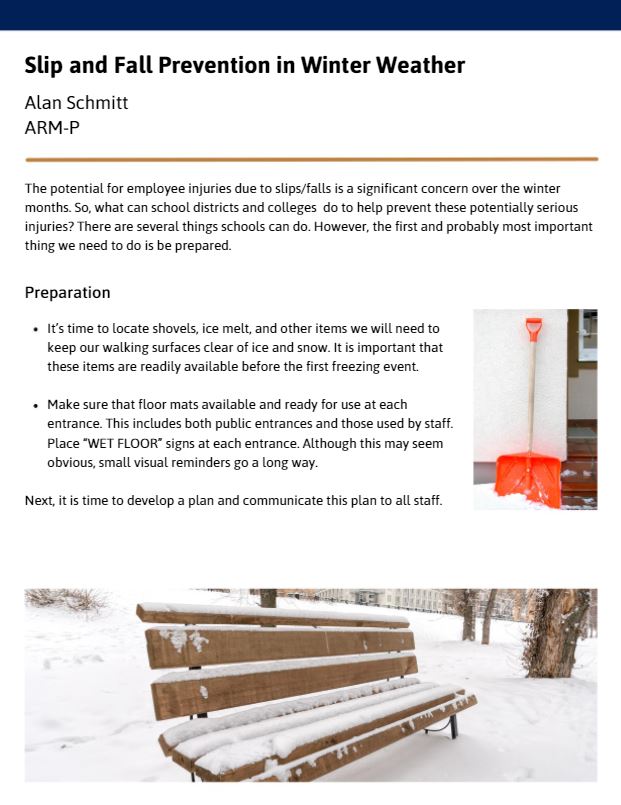 Article:  Slip and Fall Prevention in Winter Weather
Description:  The potential for employee injuries due to slips/falls is a significant concern over the winter months. So, what can school districts and colleges do to help prevent these potentially serious injuries? This job aid provides information about how to prepare for winter weather.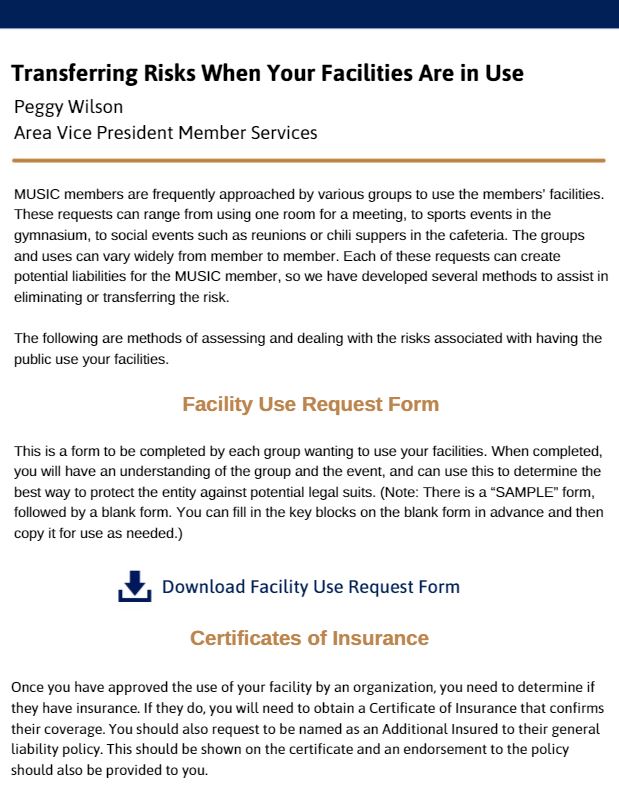 Article:  Transferring Risk When Your Facilities Are in Use
Description: MUSIC members are frequently approached by various groups to use the members' facilities. These requests can range from using one room for a meeting, to sports events in the gymnasium, to social events such as reunions or chili suppers in the cafeteria. The groups and uses can vary widely from member to member. Each of these requests can create potential liabilities for the MUSIC member. This article provides important information to help schools eliminate or transfer risk when outside organizations use their facilities.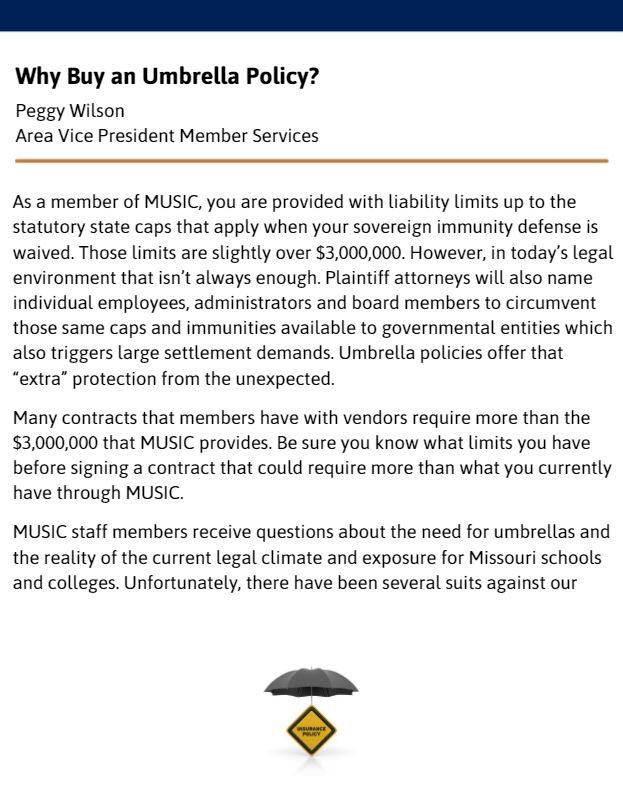 Article:  Why Buy an Umbrella Policy?
Description: As a member of MUSIC, you are provided with liability limits up to the statutory state caps that apply when your sovereign immunity defense is waived. Those limits are slightly over $3,000,000. However, in today's legal environment, that isn't always enough. Plaintiff attorneys will also name individual employees, administrators, and board members to circumvent those same caps and immunities available to governmental entities, triggering large settlement demands. Umbrella policies offer that "extra" protection from the unexpected.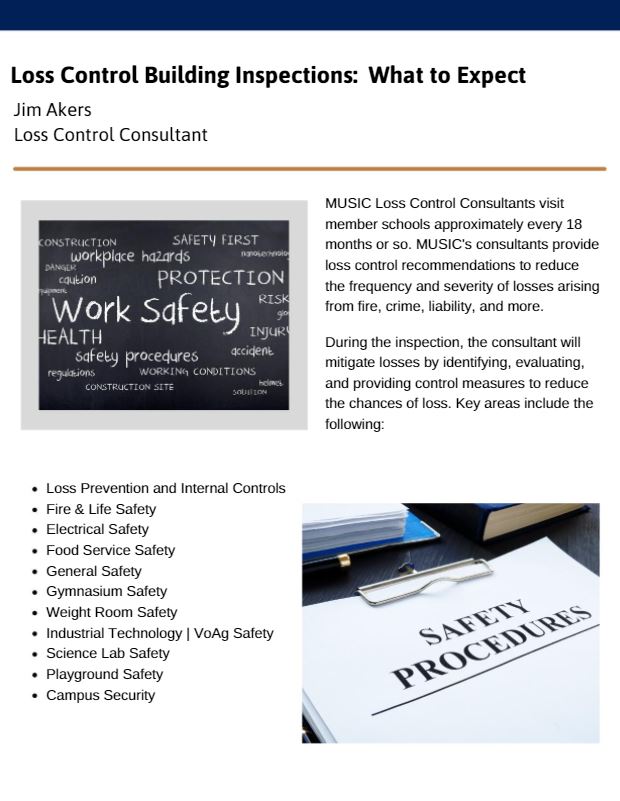 Article:  Loss Control Building Inspections – What to Expect
Description:  MUSIC Loss Control Consultants visit member schools approximately every 18months or so. MUSIC's consultants provide loss control recommendations to reduce the frequency and severity of losses arising from fire, crime, liability, and more. This article provides insight into what you can expect during a loss control visit. In addition, the article provides a link to the Risk Control Safety Manual 2021.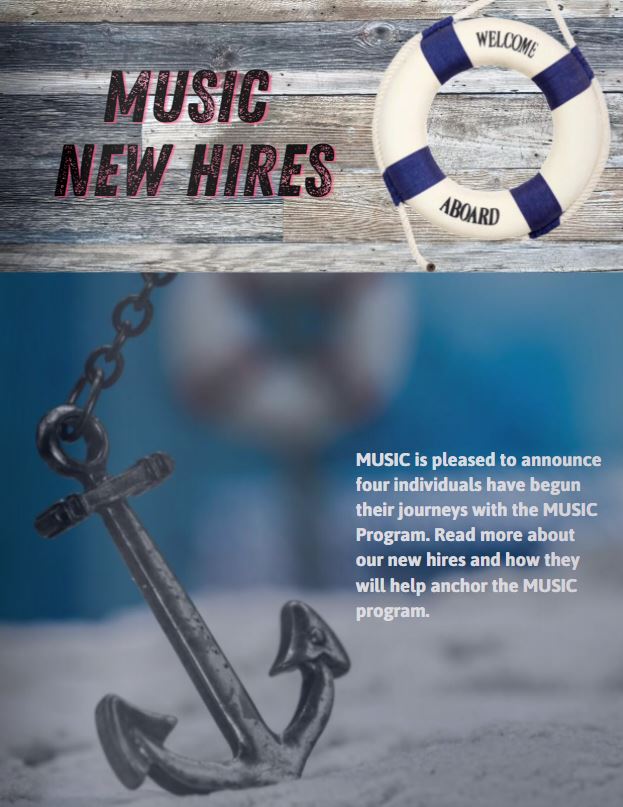 Article:  Meet MUSIC's New Hires
Description:  MUSIC is pleased to announce four individuals have begun their journeys with the MUSIC Program. Read more about our new hires and how they will help anchor the MUSIC program.
---
 IMPORTANT DATES
Click on the Image to Learn More

December 18 |

Executive Director Applications Due

January 27 and 28 | Annual Membership Meeting
Please Note:  The cut-off date to reserve a room under the group rate is Wednesday, January 5, 2022. Any reservations made after January 5th will be subject to their standard rates and availability restrictions.

February 18 |Dr. Darrell "Jack" Holley / MUSIC Scholarship Applications Due
Please Note:  Completed applications must be postmarked by Friday, February 18, 2022.