September 22, 2021
MUSIC Matters – Volume 25 – 2nd Quarter 2021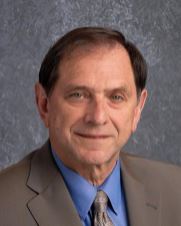 DR. BERNARD DUBRAY
SUPERINTENDENT OF SCHOOLS
FORT ZUMWALT SCHOOL DISTRICT
We are all now into the summer period after completing the most unusual and historic year in the history of our organization. No one that I know of has ever experienced anything like it. We have come through the pandemic and can hopefully go about the business in the fall of a more normal school year for our districts and community college members.
The MUSIC Board of Directors recently held the second quarter Directors meeting on Thursday, June 18th at The Lodge of the Four Seasons in Lake Ozarks, Missouri. We continued to hear relatively good news about our investments and insurance lines of coverage. Our conservative estimates of expenditures under the direction of Mark Stockwell have allowed our budget to exceed all of our expectations to the point that a surplus allocation credit to the membership in the near future.
The Board approved the addition of Grain Valley R-V as a new member which brings our official membership total to a new high of 483 member organizations (468 school districts, 8 community colleges, and 7 support organizations). Since Missouri only has approximately 520 school districts, this number continues to speak well of our credibility throughout the state.
Finally, the Board of Directors approved the draft audit of our financial operations for the 2020 year. The audit was a clean opinion, and with no exceptions with strong validation of our financial procedures.
The Board of Directors will next meet on September 9, 2021 in Lake Ozark, Missouri for the third quarter meeting. If you have any questions or concerns please do not hesitate to contact any Board Member or the Executive Director, Mark Stockwell, in order for the matter to be addressed.
Best wishes for a safe and productive summer and let's all hope conditions continue to improve so that we can have a great 2021-2022 school year.
---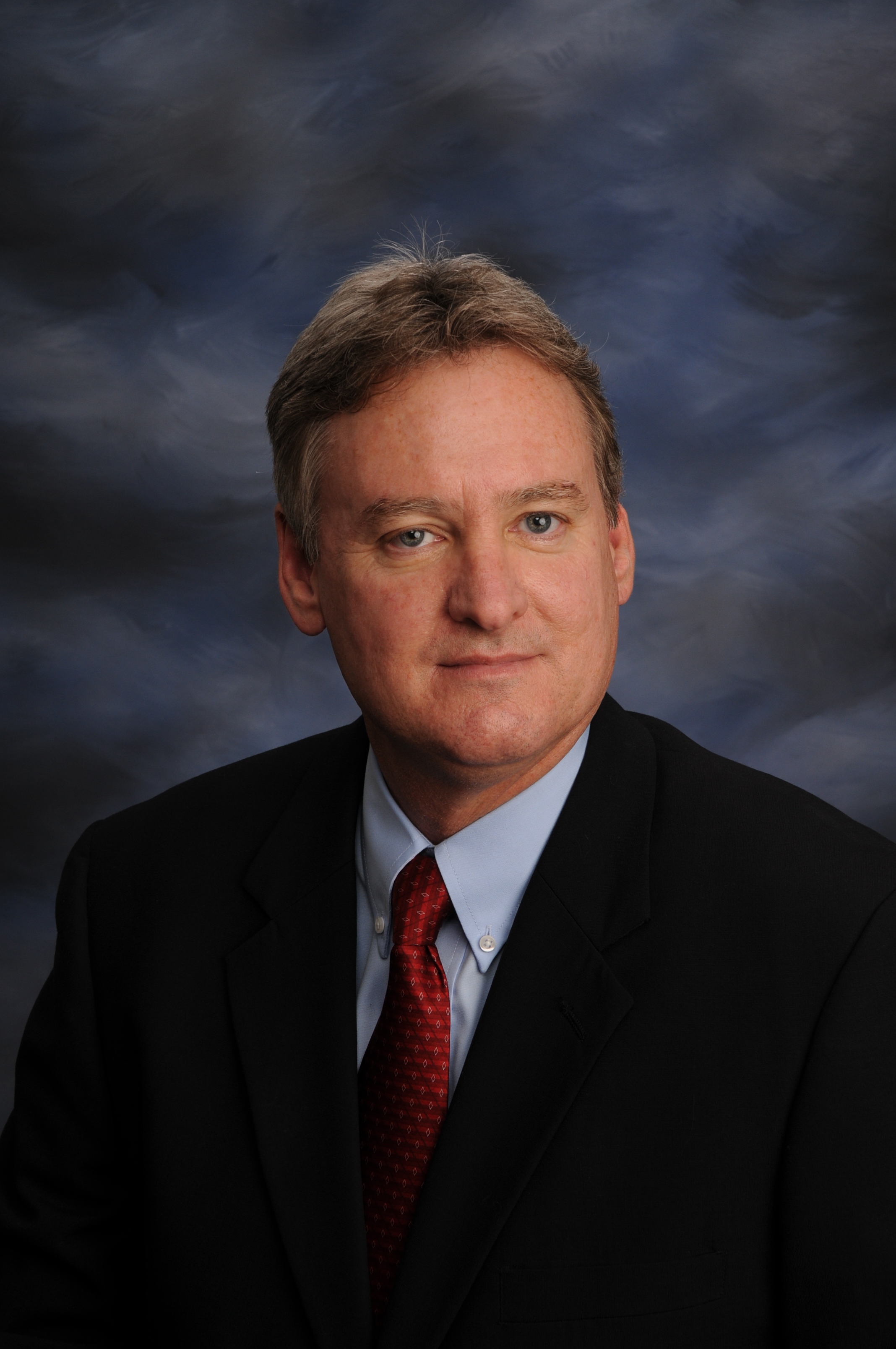 MR. MARK STOCKWELL
MUSIC EXECUTIVE DIRECTOR
Congratulations! You have survived one of the most difficult school years in recent times. We continue to hope that the health crisis is behind us and we can look forward to a more "NORMAL" school year in the fall. Relax and enjoy time with family and friends this summer.
The 2020 MUSIC audit has been completed and the results were shared with the Board of Directors at its quarterly meeting on June 17th. The auditors provided a clean opinion on our financial statements and there were no surprises to share. 2020 revenues exceeded expenses by $6.4 million or 6.9% of assessments.  Member fund balances have climbed to $41.3 million or approximately 44.6% of assessments.
The 2021 operations are currently trending better than original projections as reduced operations caused by the pandemic continue to hold down claims. The mild storm season has also contributed to the current positive claims variance. If this trend continues through the fall, we are optimistic that some level of membership credit and possibly a surplus allocation credit may be available for the 2022 plan year. The MUSIC Board of Directors will make that decision at the 4th quarter meeting in October.
Cyber terrorism has become a large and rapidly growing concern for schools and MUSIC over the past year. Please work with your tech teams to ensure that your systems and data are adequately protected. We are currently finalizing additional tech training videos and we encourage you to share them with the appropriate audiences in your organizations.
We'd also like to welcome Grain Valley R-V as the newest member of MUSIC. As Dr. DuBray mentioned, this brings MUSIC membership to another all-time high of 483. We appreciate your support and together we will continue PROTECTING MISSOURI'S FUTURE.
Have a great summer and please give me a call if you have any questions about the program or if I can assist you in any way.
---
Help MUSIC Identify New Superintendents and Administrators
Amy Mehrmann-Dale
Senior Client Service Associate
July 1 is an important date for most MUSIC school districts. It marks the start date when new superintendents and administrators begin their new positions. In July each year, the MUSIC team begins the process of identifying these new superintendents and administrators since they will need access to the MUSIC website and possibly the website's Admin Area. You can help expedite this process by completing the Admin Changes for Website Access form (clickable link). Please complete this form and email it to musicprogram@ajg.com. This form should be completed as soon as possible so that access can be granted to the website and the new employee's will receive MUSIC communications.
---
New Trainings Address Changes in Crime Coverage
Written By:  Jackie Turnage-Ferber
Client Training and Technology Coordinator
The number of submitted social engineering and employee embezzlement fraud claims nationwide and within the MUSIC program has steadily increased. MUSIC expects these increases will negatively impact premiums, retentions, and deductibles in the coming years.
MUSIC members can positively affect these three cost drivers by following a few best practices. Conversely, failure to follow these protocols will result in lower future coverages in the event of a loss.
To help mitigate future losses, MUSIC has developed two important pieces of training:
(1) Divide and Conquer: Segregation of Duties and (2) Foiling a Social Engineering Attack Using Best Practices. These modules are designed for college presidents and school superintendents, CFO's, accountants, bookkeepers, and other school leaders who are directly involved with a school's finances. Each of these micro-trainings is less than eleven minutes.
Please see the PDF brochure (click PDF icon)  for directions on how to access the training.
Divide and Conquer: Segregation of Duties
Course Overview:
MUSIC members have a fiduciary responsibility to guard and protect the public funds they use to educate Missouri's future. Therefore, any form of embezzlement or fraud perpetrated by a school employee results in a breach of trust. One way to mitigate the risks associated with employee theft is to implement Segregation of Duties, an essential building block of sustainable risk management and internal controls for MUSIC members. Moving forward, MUSIC members who experience financial losses due to employee theft will be asked to specify how segregation of duties was implemented and followed. Failure to implement Segregation of Duties protocols will result in reduced coverage limits for a school's loss. 
Time:  Approximately 11 Minutes
Foiling a Social Engineering Attack Using Best Practices
Course Overview:
MUSIC schools are increasingly at risk of suffering financial loss due to social engineering fraud. Social engineering is one of the most dangerous threats facing MUSIC schools. While MUSIC members must be attentive and help curtail all crime incidents, schools must be particularly vigilant to avoid the perils of social engineering.
The harsh reality is that once discovered, it can be too late to thwart a social engineering attack. Therefore, MUSIC members must understand social engineering threats and safeguard the school community from serious financial loss. Failure to verify the request by phone may void a school's insurance coverage in the event of an erroneous transfer.
Time:  Approximately 8 Minutes
Please Note:
Completing these two training videos is strongly encouraged. All college presidents and school superintendents, CFO's, accountants, bookkeepers, and other school leaders who are directly involved with a school's finances should complete both of these trainings. Again, failure to follow the protocols outlined in the trainings will result in lower coverages in the event of a claim.
---
Big News! The Incident Tracker Is Here! – Update
Written By: Jim Akers
Loss Control Consultant
Beginning mid-fall 2020, MUSIC began rolling out the new Workers' Compensation Incident Tracker in phases. To date, over 60 MUSIC members are using the Tracker to document workers' compensation incidents. It is not too late to begin using this new tool. In fact, MUSIC encourages all schools to begin using the Incident Tracker beginning with the 2021 – 2022 school year.
The MUSIC Workers' Compensation Incident Tracker is a cloud-based application that allows a school's Workers' Compensation Coordinator to track and manage employee injuries electronically. The tool was developed for MUSIC and its members, and it will be customized for each school district or community college. The tool allows the Workers' Compensation Coordinator one centralized place to track the school's open and closed workers' compensation incidents and claims. It will also help to facilitate communication between the school, the injured employee, the employee's supervisor, and other key stakeholders.
MUSIC invites you to view a 15-Minute tutorial highlighting the Incident Tracker's capabilities and how to navigate the interface. Please view this training, and then contact Jim Akers to be given access. As explained in the training video, the Incident Tracker will be housed on the MUSIC website.
Please Note: You can view the training video without logging into the MUSIC website by clicking on the "Web Version" on page 2 of the PDF (click icon). Then, scroll down to the video player and begin viewing.
MUSIC believes this Tracker will help members provide quality care to injured workers while reducing workers' compensation expenditures. In the coming weeks, Jim will be contacting members to offer assistance and answer questions. In the meantime, if you have questions, please feel free to contact Jim Akers at jim_akers@ajg.com or 314-800-2151.
---
Best Practices for Playground Safety
Written By:  Jim Akers
Loss Control Consultant
SUMMER IS FINALLY HERE! After COVID-19 lockdowns and restrictions, who would not want to run out to a school's playground and take a spin on that merry-go-round, or climb to the very top of the jungle gym, or see how fast you can get that see-saw going. Well, maybe not me, but now is the time to take a look at your equipment and the best practices for its use and care, and MUSIC has the information and resources to help you do just that. By following proven best practices for playground safety, your school district can help reduce the number of injuries attributable to playground usage. Remember, many of these injuries require trips to urgent care or the emergency room.
Do you know the answers to the following questions: How often should playgrounds be inspected? What should you look for in terms of playground safety? What supervision techniques should your staff follow? What should you look for when replacing older units or putting in something brand new? And, what about protective surfacing choices and maintenance?
If your school's playground has never been inspected, MUSIC encourages you to complete a Compliance Audit. This audit is an extensive inspection as compared to a weekly inspection. A weekly inspection will identify normal wear and tear that needs to be addressed. More frequent inspections may be necessary if the playground experiences heavy use or has been subjected to damage or vandalism. The Loss Prevention Manual provides information about both the Compliance Audit and the recommended weekly inspections, including forms (See pages 54 and 56-57).
Are you looking to replace playground units? Or, are you looking to put in a new playground? What protective surfacing will you use with the new playground? ALL of these questions are answered in the Loss Prevention Manual (See pages 51 – 58). In addition, the manual highlights best practices for purchasing, installing, maintaining, inspecting, and even supervising your playgrounds. You will also find other helpful links where you can access even more information, including an Americans with Disabilities (ADA) checklist.
The take-away is that the Loss Prevention Manual is a valuable resource for school districts. It provides important information related to playground installation, usage, and maintenance. In addition, the manual provides guidance on many other topics, including School Transportation, Science Lab Safety, Bleacher and Weight Room Safety, and more. So, if you have not looked at the updated manual, what are you waiting for?
---
Fireworks Displays on School Campus
Written By:  Alan Schmitt
Area Vice President Loss Control
Can We Shoot off Fireworks? Can We Have a Fireworks Display on the School Campus?
Fireworks, by their very nature can be extremely dangerous. Therefore, before you jump into allowing the use of fireworks on your school campus you need to do your homework and develop a plan to ensure you meet all codes and regulations.
Fireworks displays are regulated by numerous organizations and agencies. These include:
National Fire Protection Association
The State of Missouri Fire Marshalls Office
Local Governments and Fire Departments
It is not necessary for you to fully understand all of the regulations, however, it is important that you realize that if you want to have a fireworks display, you have regulations and guidelines to follow.
MUSIC's recommendations for fireworks displays are as follows:
Develop a plan for the event. The plan should be the blueprint to ensure a safe outcome.
Contact your local municipality, county and fire department for their input.
Follow all requirements outlined by the State Fire Marshalls office.
Identify a safe location for the display to take place.
Contract with a reputable fireworks display company.

Obtain a "certificate of liability "insurance naming your school district as an additional insured.
A fireworks display can be a nice event if properly planned and managed. As with any other event, you should always keep the safety of your students, staff and visitors a top priority.
The fireworks display will need to be managed

by a Missouri licensed fireworks pyrotechnic.
---
Updating Vector Solutions for the Upcoming School Year
Written By:  Jackie Turnage-Ferber
Client Training and Technology Coordinator
In early spring, SafeSchools changed branding. With this change, the SafeSchools name was unified under the VectorSolutions brand. The SafeSchools product's functionality has not changed, so your school's unique LMS and the training will look familiar. In addition, your school's URL to log into the LMS has not changed. When users log into the LMS, they will see the new VectorSolutions logo.
Has your district or college changed who will oversee the LMS? If so, you will need to complete a new MUSIC LMS Administrator Contact form (clickable link). Please email this form to jackie_turnage-ferber@ajg.com, and the changes will be processed. You will receive an email notification once the updates are completed.
The LMS Administrator will need to update the LMS users for the upcoming school year. To update the users, including adding and deactivating users, follow the directions in the PDF (click PDF icon for printable brochure).