July 6, 2022
MUSIC Matters – Volume 26 – 2nd Quarter
Articles, job aids, and important dates are linked below Dr. Bernie Dubray's and Mr. Mark Stockwell's messages. MUSIC has added headers to this newsletter for easier navigation. Be sure to check out the new sections, including Cybersecurity Risk Management.
IMPORTANT MESSAGES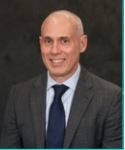 Mr. Ron Orr
Incoming Executive Director

MUSIC welcomes Ron Orr. In his first video message, Ron introduces himself and shares an update on the rapidly changing cyber insurance landscape.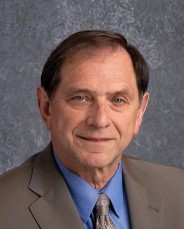 Dr. Bernard Dubray
Superintendent of Schools
Fort Zumwalt School District
After a rough two years for our school districts and community college partners, we have reached the dog days of summer for 2022. Now is the time that we all rush to get ready for another academic year and get our buildings back in top shape for our staff and students.
The MUSIC Board is also busy and recently held the first meeting since our General Membership meeting on Jan. 27. The meeting was held in St. Louis on Friday, June 24. While it was a lengthy meeting of almost three hours, there were only a few noteworthy items I'd like to share with you.
First, the review of the revised 2022 Budget was a good one. All revenues are still running ahead of expenditures. The Board approved the draft audit for the year ending Dec. 31, 2021, and, after reviewing the fund balances, the Board approved a 2.2-percent surplus allocation credit to be applied to invoices for 2023. This will result in $2.5 million being given back to our members.
Finally, the Board approved the Nominating Committee Report recommending Matt Unger, Superintendent at Morgan County R-I, as a new Board Member, replacing Dr. Jeanette Cowherd from the Park Hill School District. We will welcome Matt at our next Board meeting, set for Sept. 8. A nominating committee was also appointed to recommend a replacement for Ron Orr, who will be replacing Mark Stockwell as the Executive Director of MUSIC.
I know the summer will pass quickly, and I wish you the very best as you prepare for another term as a member of the MUSIC organization.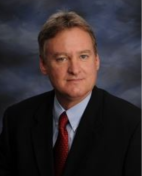 Mr. Mark Stockwell
Executive Director
Congratulations! You have now survived two of the most difficult school years in recent times. But we're all ready to move on and forward! 
Please join me in welcoming Ron Orr to the MUSIC team! As you all know, Ron will be replacing me as the MUSIC Executive Director and his first official day of employment was July 1, 2022. MUSIC started paying him on July 1, but he has been very engaged in working with us for the past several months as we plan for another great year. I have no doubts that Ron will build upon the solid base developed over the past 37 years and take this program to much higher levels.
I'd also like to welcome Matt Unger (Morgan County R-I) to the MUSIC Board of Directors as the Board approved him at the 2nd quarter 2022 Directors meeting on June 24. At that meeting, the 2021 audit was shared and approved as the auditors provided a clean opinion on our financial statements, and there were no surprises to share. 2021 Revenues exceeded expenses by $7 million or 7.6% of assessments. In addition, member fund balances climbed to $48.3 million, or approximately 52.2% of assessments. As a result of these recent successes, the Board approved a 2.2% or $2.5 million surplus allocation credit to be applied to the 2023 member assessments. Congratulations on another great year!
The 2022 claims are currently trending better than original projections due primarily to reduced operations caused by the pandemic. We have also been extremely fortunate as recent storms traveled through the state, but avoided our school buildings for the most part. Unfortunately, the recent collapse of the stock and bond markets has more than offset the positive claims experience this year. However, because the program has strong fund balances, the market downturn primarily impacts short-term financials as we are in a position to hold bonds to maturity and stocks until the market recovers.
Cyber terrorism continues to represent a large and rapidly growing concern for schools and MUSIC. Unfortunately, many cyber carriers have left the school market, resulting in dramatically increased deductibles and/or limited coverage for common, expensive ransomware claims. We continue researching options with plans to continue cyber coverage for members, but it may require some enhancements to your cybersecurity protections to avoid higher deductibles. MUSIC is here to support member needs, but we will need a coordinated effort to overcome these challenges. Please continue working with your tech teams to protect your systems and data adequately. Additional guidance and information will be forthcoming.
We appreciate your support, and together we will continue PROTECTING MISSOURI'S FUTURE.
Have a great summer, and please call Ron or me if you have any questions about the program or if we can assist you in any way.
Cybersecurity Risk Management
MUSIC Cybersecurity Best Practices
Social Engineering Coverage Reminder
Loss Control
Reminder Best Practices in Playground Safety
Does Your School Have a Dedicated Safety Committee
School Security: What Are My Expectations and Obligations?
MUSIC Program Updates
Coming January 2023 – New MUSIC Database
Help MUSIC Identify New Superintendents and Administrators
MUSIC Sexual Misconduct: Staff-to-Student Test Out Option
Reporting a Worker's Compensation Insurance Claim
Updating Vector Solutions for the 2022 – 2023 School Year
News Articles
Congratulations 2022 Scholarship Winners
MUSIC New Hires – Welcome Megan Andersen and Erin Potter
Thank You MoASBO Golf Participants
Welcome Matt Unger, New MUSIC Board Member
Important Dates
2022 Bus Driver Training
Presented By Alan Schmitt
MUSIC will be facilitating School Bus Driver Training in various regions of the state beginning in July. Click the school bus icon to learn more about the 2022 Bus Driver Training opportunities, including dates and times.

MUSIC Board Vacancy
Is your school district located in the St. Louis region? Do you have a desire to serve on the MUSIC Board of Directors? If you answered yes to both of these questions, please contact Mark Stockwell or Ron Orr for an application and more information.

MUSIC Questionnaires
Available August 1, 2022
MUSIC Questionnaires will be available August 1. Look for more information about completing the Questionnaires beginning later this month. MUSIC will hold virtual trainings that will highlight the process beginning in August.