December 14, 2022
MUSIC Matters – Volume 26 – 4th Quarter
Articles, job aids, videos, and important dates are linked below Dr. Bernie Dubray's and Mr. Ron Orr's messages. Be sure to check out the Cybersecurity Risk Management, Loss Control, MUSIC Program Updates, and News Articles sections of the newsletter.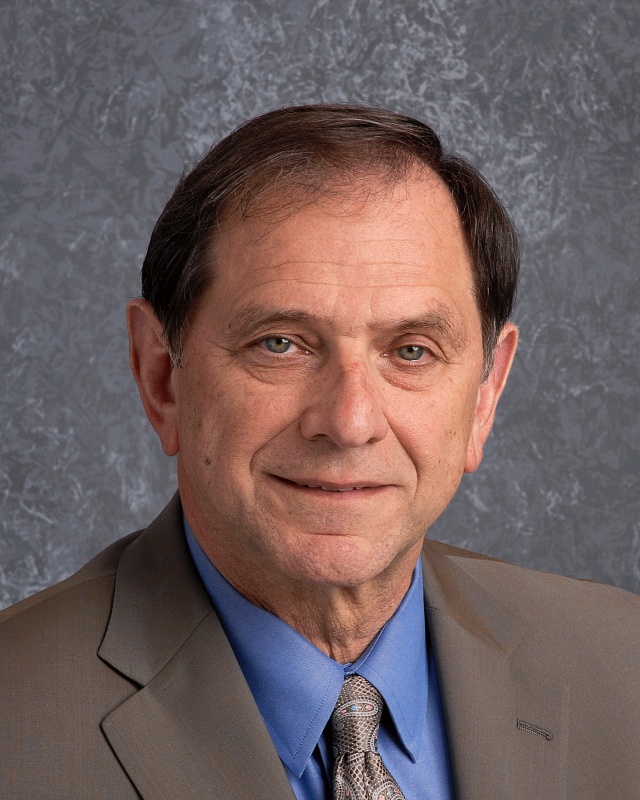 As I write this message for the MUSIC newsletter, we are in the midst of another holiday season. This one is the first of the past three that seems normal and is not dominated by news of the pandemic. As I visit schools throughout my District, it is evident that students and staff members are the happiest they have been in quite some time. I am sure that most of you are like me in that I hope I never see another time when such a wicked disease challenges our schools.
The MUSIC Board of Directors went about the business of overseeing your organization when we held our most recent meeting on October 6. Many highlights took place and will be noted elsewhere in this newsletter. As far as the Board goes, however, two new members were added due to the retirement of one of the members and the selection of Ron Orr as our new Executive Director, replacing Mark Stockwell. First, Dr. David Buck, Superintendent at Lee's Summit School District, was selected as the Kansas City Area Representative and replaces Jeanette Cowherd from the Park Hill District, who has retired. Next, the Board selected Mary Jo Gruber, CPA and Chief Financial Officer at the Pattonville School District, to replace Ron Orr. Later in the meeting, Mary Jo was also selected to serve as Treasurer for the MUSIC Board.
Finally, the general membership meeting will be held in person at the Lodge of the Four Seasons on January 26 and 27, 2023. The meeting has generally been well received by the membership, and we continue not to charge a registration fee for this meeting. Since this will be the last newsletter you receive before the holidays and the end of the first semester for many of our schools and community colleges, I wish you and your family the best for a safe and productive holiday season.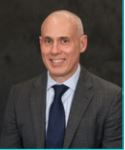 I hope everyone had a Great Thanksgiving Holiday! Although you are approaching the mid-point of the school year, MUSIC is wrapping up its 2022 plan year. Overall, the program continues to perform exceptionally well and remains very stable. Through November, claims are trending below original projections, and we are cautiously optimistic that we'll end 2022 with a $10+ million operating surplus. MUSIC remains strong and is prepared for a great 2023.
During this time of the year, we are working on the renewal process with each of our carriers. Since I started in July, this is my first time working through the renewal process. I have been very impressed with the dedication and collective effort of the Gallagher team to make this happen. Unfortunately, the overall property insurance market remains challenging. This has been exasperated by Hurricane Ian, which struck this past September and will be one of the costliest hurricanes in history. Fortunately, as excess coverage costs have increased, MUSIC has been able to protect members and provide cost stability. In addition, since the vast majority of MUSIC's expenses represent direct claims payments to members, our exposure to changes in the insurance market is limited. The general property insurance market drives less than 25% of our total expenses.
Despite the difficult insurance market, the 2023 member rates remain at current year levels, and the membership and surplus allocation credits given back to members were approximately 10%. However, rising building values and payroll costs do impact individual member assessments.
Another significant challenge MUSIC has faced is the rapidly changing risks associated with cyber threats. MUSIC is very fortunate to be able to provide cyber coverage for members and will make every effort to continue doing so. However, requirements are mandated in the insurance market that affect each of us. MUSIC held two webinars in November to review these new requirements. The webinars were recorded and are available on the MUSIC website. If you missed those, I encourage you and your technology staff to watch those as soon as possible. The webinar reviews seven cyber-related controls that members must have in place by July 1, 2023, and members will need to certify their understanding of the controls by January 1, 2023. Currently, the deductible for a cyber-related claim is $10,000, which will increase to $50,000 for members not meeting those deadlines.
MUSIC began 2022 with 483 members, and this past year Mexico and Lexington joined, bringing our total membership to 485 members. We are anticipating two new members to join MUSIC this winter and have interest from several other districts as well. We currently have two members seeking bids for 2023.
It's also time to remind your counselors about the Jack Holley/MUSIC Scholarship Program. Dr. Darrell "Jack" Holley was MUSIC's first Executive Director. As a school business official with the Mehlville School District and president of MOASBO, he worked with the Arthur J Gallagher & Company and others to create the MUSIC Program in 1985. Jack served as the Executive Director for twelve years, developing/enhancing coverages, expanding services, and helping to grow the program to include close to 500 school districts, community colleges, and educational associations. Sadly, Dr. Holley passed away in 2022, and we are all very proud and honored to continue providing these scholarships in his name. Each year, we present six $2,000 scholarships to graduates from member districts. The scholarships are funded through the MUSIC/MOASBO Golf Tournament and corporate donations. The 2023 applications are currently available on the MUSIC website. The submission deadline is February 17, 2023.
We plan to host the annual MUSIC membership meeting in person at the Lodge of Four Seasons on January 26-27, 2023. We have some great speakers and will release a preliminary agenda shortly. Registration is open and available on the MUSIC website.
Finally, Mark Stockwell is officially leaving MUSIC at the end of December. I've had the honor of working with Mark for the past six months, and I am incredibly grateful for the time I've spent with him. During Mark's time with MUSIC as Executive Director, he has done a phenomenal job moving MUSIC forward and supporting each of our members. His impact on MUSIC will last many years into the future, and MUSIC is a stronger program because of him. Please join me in wishing Mark a wonderful and well-earned retirement.
I hope each of you has a wonderful holiday season, and I look forward to seeing you at the Lake in January. Again, thank you for the opportunity to support your efforts as we "Protect Missouri's Future."
Please Note:
Click on the title to access the article.
New MUSIC Board Members
Cybersecurity Risk Management
Loss Control
MUSIC PROGRAM UPDATES
MUSIC New Hires
Important Dates