August 25, 2023
MUSIC Monthly | Volume 27 – August 2023
The theme for this edition of MUSIC Monthly is the word "emergency." This month's articles will help you mitigate risks that could result in serious injuries or even fatalities. These articles are timely as you embark on another school year.
Please click on the image below to read the July edition of MUSIC Monthly. Gold colored font indicates a clickable link. Feel free to download, print, or distribute this newsletter to others in your school.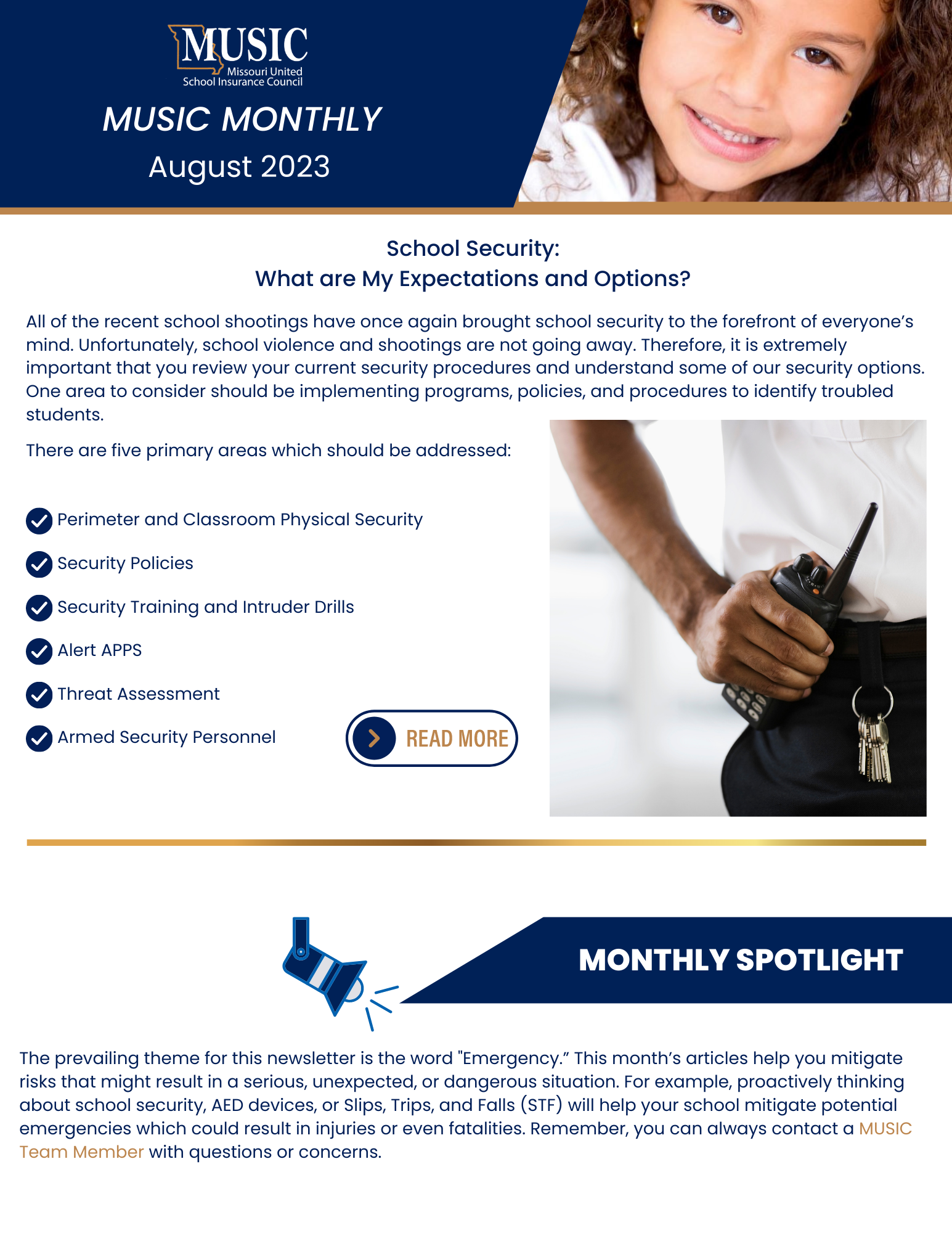 Articles and Resources Linked in this Edition of MUSIC Monthly:
School Security: What Are My Expectations and Options?
Maintaining an Automated External Defibrillator (AED)
Slips, Trips, and Falls – Don't Be This Guy!