June 19, 2018
Welcome to the MUSIC Team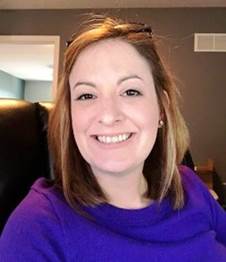 Name:  Michelle Clark, CCP
Home:  Imperial, MO
Role with GB:  Senior Account Manager
Bio: Michelle Clark joined Gallagher Bassett Services in November 2011 as a Workers' Compensation Senior Claims Adjuster. In the spring of 2012 she accepted a position as Claims Supervisor and later as Assistant Branch Manager of the St. Louis Office. In early 2017, Michelle transitioned into account management and is now on the MUSIC team. Prior to joining Gallagher Bassett, Michelle was a workers' compensation claims adjuster with AIG Claim Services.
Awards and Recognition: Recognized as one of the top four CLM Claims Professional of the year 2015, Certified Claims Professional designation 2017, HDI Champion Award 2009, Customer Service Excellence award 2010, Structured settlement award 2011
Education: Missouri Baptist University, St. Louis, MO – Bachelor of Science – Administration of Justice
Fun Fact(s):  I am a single mom to a 15 year old girl. I enjoy hearing live music, and watching Netflix….