April 11, 2023
2023 | Dr. Darrell "Jack" Holley Scholarship
MUSIC is proud to announce the 2022 Dr. Darrell "Jack" Holley Scholarship recipients. There were approximately 200 applicants for six available scholarships. The selection committee members were impressed with all applicants and wish them the best in their future endeavors.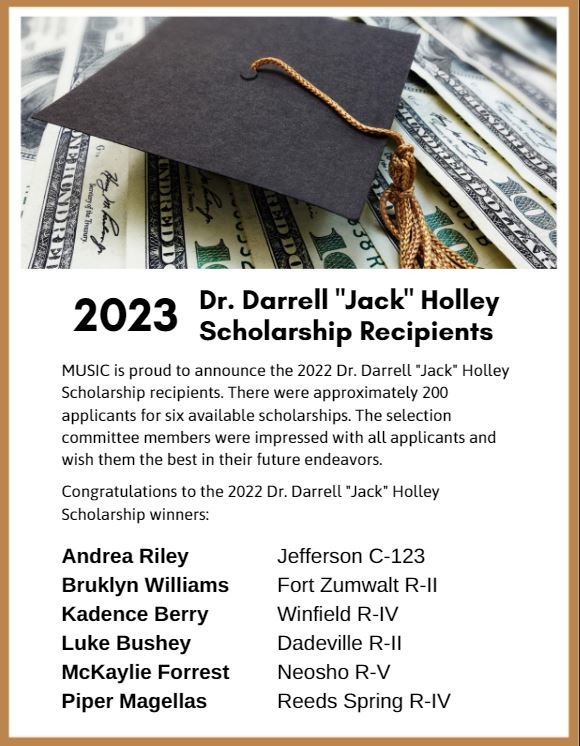 Congratulations to this Year's Scholarship Recipients!
Please Note: You can click on the image to download the announcement.