Board of Directors
The MUSIC Board of Directors consists of ten members elected by the general membership for three overlapping terms. Board members are geographically distributed across the state and are representative of small, medium, and large schools districts, with one community college representative.
Current Board Members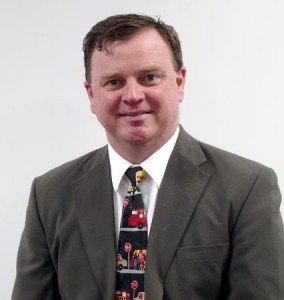 Dr. Phillip Cook, Chairman
Carl Junction R-I
206 S. Roney
Carl Junction, MO 64834
(417) 649-7026
Dr. Cook has been Superintendent of Schools for Carl Junction School District since 2004. Dr. Cook spent 3 years as Assistant Superintendent with Carl Junction School District prior to being named the District's Superintendent. Dr. Cook serves on many boards, such as Missouri Special Olympics, Joplin Basketball Officials Association and is the Treasurer of the Board of Southwest Center for Educational Excellence.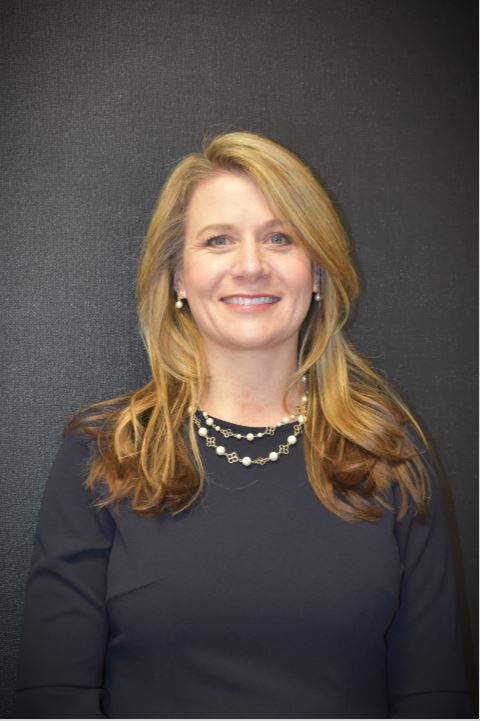 Mrs. Jenny Ulrich, Vice-Chairman
Lonedell R-14 School District
7466 Highway FF
Lonedell, MO 63060
636-629-0401
Mrs. Ulrich has been Superintendent of the Lonedell R-14 School District since 2013. Lonedell R-14 is one of many K-8 school districts in Missouri. During her educational career, Mrs. Ulrich has fulfilled the role of Classroom Teacher, Specialized Reading Teacher, Volleyball and Basketball Coach, Assistant Principal and Principal. Mrs. Ulrich has held various leadership roles throughout her career in regional and statewide educational committees/organizations. She currently serves on the Commissioner's Advisory Council, as well as the MSIP 6 Advisory Committee.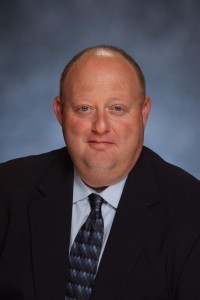 Dr. Tracy Bottoms, Secretary
Montgomery Co. R-II School District
418 N. Hwy. 19
Montgomery City, MO 63361-5217
573-564-2278 X 7003
Dr. Bottoms started as Superintendent in the Montgomery School District in 2020.  Mr. Bottoms began his career in education in 1996.  Dr. Bottoms has also been an Athletic Director, HS Assistant Principal, and HS Principal.  Dr. Bottoms currently serves on the MASA Executive Board, and has held other leaderships roles in local and regional Superintendent groups.  Prior to becoming an administrator, Dr. Bottoms taught Physical Education, Health, and Drivers Education.  Dr. Bottoms also spent several years refereeing basketball and coaching basketball, track, and football.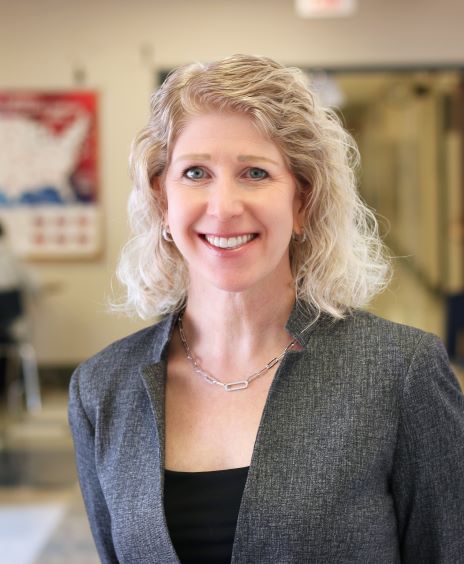 Mrs. Mary Jo Gruber, Treasurer
Pattonville R-III
11097 St. Charles Rock Rd.
St. Ann, MO 63074
(314) 213-8005
Mrs. Gruber serves as the Chief Financial Officer for the Pattonville School District. She began her career in education in 1998. Mrs. Gruber has served in the roles of Director of Finance and Chief Financial Officer. Mrs. Gruber is the current President of the Missouri Association of School Business Officials, a Trustee for the CSD Retirement Trust, and also serves on numerous committees, including the MoASBO Legislative Committee. She is a Certified Public Accountant and a Certified Administrator of School Operations through the International Association of School Business Officials.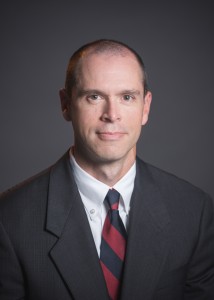 Mr. Todd Galbierz, Director
St. Charles Community College
4601 Mid Rivers Mall Dr.
Cottleville, MO 63376
(636) 922-8359
Mr. Galbierz has been Vice President for Administrative Services at St. Charles Community College (SCC) since 2008. He serves the college as the Chief Financial Officer and is also responsible for facilities, construction, public safety, information technology, food service, and bookstore. Mr. Galbierz also teaches accounting as an adjunct instructor at SCC. Prior to joining the college, he served in leadership roles in municipal government and private industry. Mr. Galbierz is very active with community college professional organizations, especially the Missouri Community College Association.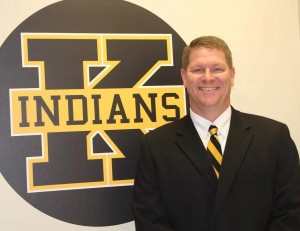 Dr. Chris Wilson, Director
Kennett #39
1400 West Washington
Kennett MO, 63857
573-717-1016
Dr. Wilson has been serving at Kennet since 2001. He has been the Superintendent of Schools since 2010. Dr. Wilson is an ASAA and MSHSAA board member,  a Southeast Region MASA  Executive Committee Member, and coached baseball, basketball and football when he was a teacher and athletic director at Portageville School District from 1997 to 2001, where he taught science and physical education. Dr. Wilson is husband to Danielle, and proud father to twin girls Lillianna and Isabella.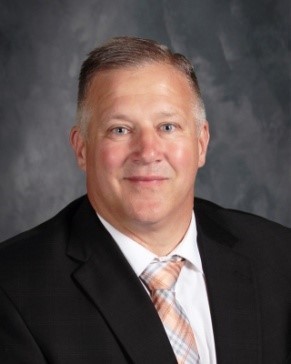 Mr. Matt Unger, Director
Morgan Co. R-I School District
701 N. Oak Street
Stover, Missouri 65078
573-377-2217 X229
Mr. Unger has been Superintendent of Morgan County R-1 School District since the 2014-15 school Year. He previously has served as Superintendent at Otterville R-VI School District (3 Years), Middle School Principal at Morgan County R-2 (7 years), Assistant Principal at Gasconade County R-11 (5 years), and as a classroom teacher and coach (5 years). Mr. Unger is a MASA member (West Central President for 22-23) and is currently a board member for the Ozark Schools Benefit Association and the Morgan County Health Center.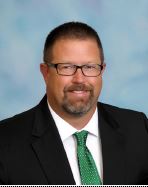 Dr. David Buck, Director
Lee's Summit R-VII School District
301 NE Tudor Rd.
Lee's Summit, Missouri 64086
816-986-1000
Dr. David Buck has served as superintendent for the Lee's Summit R-7 School District since July 1, 2020. Dr. Buck started his tenure in Lee's Summit R-7 Schools after serving as superintendent of the Wright City R-II School District near St. Louis. Dr. Buck joined the district near St. Louis in 2008 to serve as assistant superintendent before becoming superintendent in 2015. A student of science, Dr. Buck worked as a forestry research technician and field botanist prior to beginning a 26-year career in public education. However, his love of science and passion for engaging with people propelled him into public education. He started in education as a science teacher in the Fatima School District and then worked as a high school principal.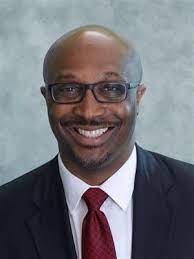 Dr. Curtis Cain, Director
Rockwood R-VI School District
111 E. North St.
Eureka, Missouri 63025
(636) 733-2005
Dr. Curtis Cain has served as the superintendent of the Rockwood School District since July 1, 2022. Before joining the Rockwood School District, Dr. Cain served as superintendent of Wentzville School District beginning in 2013. Before that, he was an associate superintendent for educational services in the Shawnee Mission School District in Overland Park, Kansas, for five years. Dr. Cain has been involved with and served on several educational affiliated organization Boards, including MASA, the St. Louis County Superintendent Association, and the Kansas-Missouri Superintendent Leadership Forum. Dr. Cain is a nationally certified superintendent who was named the 2022 Missouri Association of School Administrators (MASA) Superintendent of the Year and the AASA School Superintendents Association National Superintendent of the Year. In 2016, he was named the MASA New Superintendent of the Year for the St. Louis region. Dr. Cain is also a certified lead auditor with Curriculum Management Systems Incorporated (CMSi) and has served on audits across 11 states and in the nation of Bermuda. He has also served as president and past president of MASA.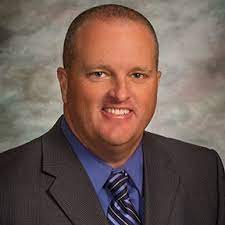 Dr. Gabe Edgar, Director
St. Joseph School District
1415 N. 26th Street
St. Joseph, Missouri 64506
(816) 671-4000
Dr. Gabe Edgar has been the St. Joseph School District superintendent since July 1, 2022. Before serving as superintendent, Dr. Edgar served as the district's Assistant Superintendent of Business and Operations. Dr. Edgar began his career in Marceline R-V School District as a business teacher; later, he held the secondary principal position for four years and served as superintendent for 11 years in the district. Dr. Edgar has served on several state and regional committees, including MUSIC, the Missouri Association of School Administrators Program Committee, and the Central Missouri Superintendents' Association. Dr. Edgar has been involved with the MUSIC program for 16 years and most recently brought St. Joseph School District to MUSIC in 2019. Dr. Edgar has three adult children: Andrew, Maycee, and Kennedy.